2013
School Board Recognition Elizabeth Tran
Elizabeth Tran recognized by the Orange County Public Schools Board Meeting. Watch the first six minutes on
E-Waste Collection Drive
Electronic Recycling 9:00 am-1:00 pm Orlando Festival Park, Teens Go Green will be helping Keep Orlando Beautiful with the Electronic Waste Collection Drive by A1 Assets, Inc. We're excited to work with them more in the future with other electronic recycling initiatives!
Business Suit Drive
Ms./Mrs. Corporate America 2013 Dress for Success Business Suit Drive
YELL Conference
Second Annual YELL Conference. Youth Empowerment and Leadership Learning, raising awareness towards youth leadership and environmental awareness. WWW.YELLORGANIZATION.COM
Best Buddies Friendship Ball
Elizabeth Tran was the celebrity guest and judged their new Prom King and Queen!
Fundraiser Fashion Show for Kids Beating Cancer
Spoonful of Sugar Tea Party for Kids Beating Cancer.
Central Florida Earth Day
Teens Go Green hosted eco-games, and eco-friendly fashion show, and through Jenna of Central Florida Earth Day, a Eco project Runway!
Teens Go Green Global Youth Service Day Part 1
Soap scraping to recycle at Clean the World
Teens Go Green Global Youth Service Day Part 2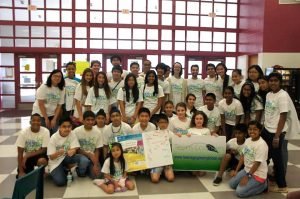 Building 750 hygiene kits for the homeless through our $1,000 Disney Friends for Change grant
Women's Suit Drive for Dress for Success
Dress for Success suit distribution from Ms./ Mrs. Corporate America. We were able to donate over 20 suits for women in need!
Harbor House Princess Ball
Teens Go Green donated crowns for the princesses and gently used dresses for the girls in need
Hygiene Kit Distribution
Teens Go Green distributes 200 Hygiene kits to Salvation Army
Gold South Classic for Arnold Palmer Hospital
Teens Go Green volunteers support a track and field fundraiser competition
Clean the World Soap Distribution
Teens Go Green distributes 550 hygiene its to Oklahoma for immediate need!
Miss Miracle and Model4Miracles
The 5th Anniversary of the Miss Miracle Charity Pageant and Model 4 Miracles Fashion Show! Teens Go Green recycled trophies from pageants and dance competitions to be used for the event. $10,933 was raised towards Children's Miracle Network Hospitals! Please check the Miss Miracle page on this website for more information!
Arnold Palmer Hospital Tour with Miracle Royalty
Miracle Royalty send the check to Greater Orlando Children's Miracle Network Hospitals and take a tour around Arnold Palmer Hospital to understand what their title represents!
Storm Drain Labeling with Orange County Environmental Protection
Ward Park for the Orange County Environmental Protection Division. It was the first event on Orange County Mayor Teresa Jacobs Summer of Service Initiative.
Natural Leaders Network Legacy Camp - Bainbridge Island, WA
Bainbridge Island, Washington. Natural Leaders Network Legacy Camp. Elizabeth Tran was able to work with 50 other environmental leaders around the US, Canada, and Peru. This was an all-expense paid trip and incredible learning experience from the Children & Nature Network. Upcoming projects include a Let's G.O. Get Outside event and service initiative.
LUCID Energy Tracking University of Mami
University of Miami's environmental branch of Student Government, ECO, Energy Conservation Organization promoted UM's new energy initiative, Lucid, which tracks the amount of light and energy used in the UM buildings. Students that committed also received a free bag of kettle corn!
Central Florida Veg Fest
Be sure to see the Teens Go Green Eco Fashion Show at noon and stop by our booth for eco-games!