The Story behind Teens Go Green
In the spring of 2006, on a road trip from Miami to Orlando, I passed by high hills soaring above my head. I didn't think it was possible, since Florida is one of the flattest states in the country. It turns out that hill was the Miami landfill, otherwise known as "Mount Trashmore." I couldn't believe one city would create so much waste, let alone the entire state. Energy is an extremely useful asset in the modern society, but over 50% of that energy is actually wasted. Resource depletion and excessive waste production occurs every second of our lives, and something must be done to stop the potential consequences at hand.
I started to recycle at home, and took small actions everyday to live a greener lifestyle. I unplugged any electronics I saw that were not being used, timed my showers, and even collected trash to make eco-outfits. My parents weren't very supportive of my choices, so I had to show them the significance of what I was doing. I wanted to take part in environmental projects in my community, but many of them turned me down because I was twelve years old at that time. I decided to take matters into my own hands, and work with my peers to do something about it.
It was then I created Teens Go Green, a non-profit organization that raises awareness on protecting our environment by following the four R's: Reduce, Reuse, Recycle, and our very own R which stands for Respect.
We started by getting my neighborhood to recycle, and teaching Boy Scouts and Girl Scouts ways to go green. My environmental organization grew to become a service group, volunteering with Give Kids the World, Love Letters, and Children's Miracle Network Hospitals. I realized Teens Go Green could simultaneously help the people and the planet. For example, I use my environmental inclinations when I run my Model 4 Miracles Fashion Show and Miss Miracle Charity Pageant for Children's Miracle Network Hospitals by collecting and refurbishing donated trophies for the kids at CMNH.
Teens Go Green has become something larger than I would have ever imagined. We've worked with Disney Friends for Change, the Children & Nature Network, and Clean the World. We've been featured on networks like Fox 35 and Good Morning America, and we've partnered with organizations all the way to Hong Kong. Stay tuned on our website to check out all the latest updates and newest upcoming projects. There are many exciting things to come!
Sincerely,
Elizabeth Tran
Founder and President of Teens Go Green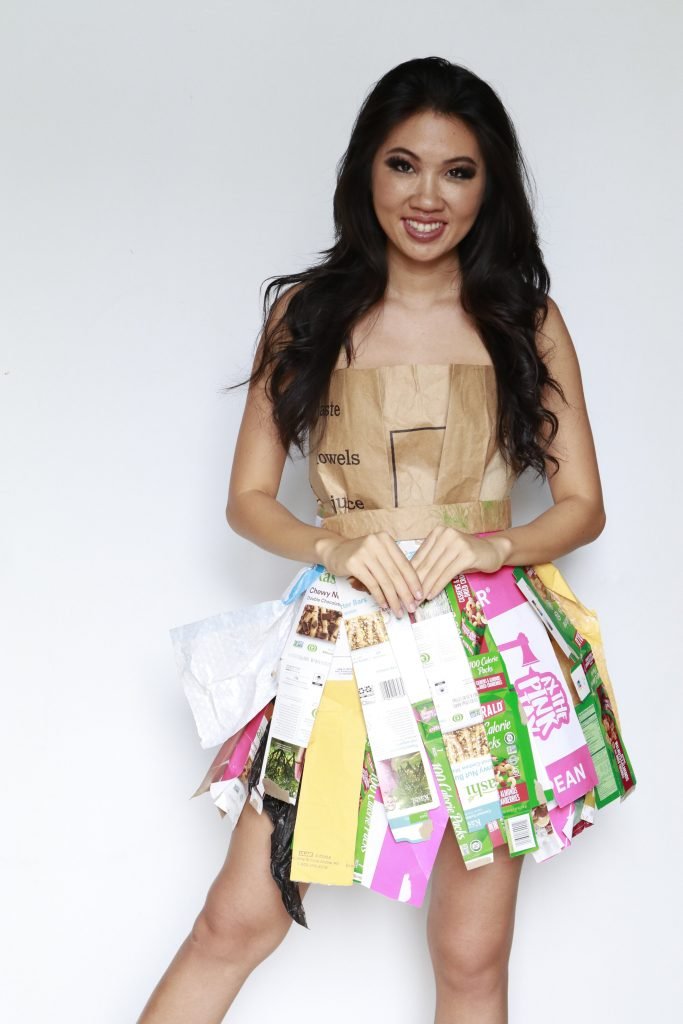 Elizabeth started Teens Go Green to share her passion for sustainability, which has become part of her life's mission after being part of the Disney Friend's for Change. She focuses on promoting minimal waste and also enjoys building organizations from the ground-up.
Rosanna coordinates many of the events and fashion shows in Teens Go Green. Her specialty is making the trash fashions styled like couture pieces, and works with many non-profit organizations in Orlando, Florida to support the people and the planet.
Brandon has lead many volunteer service events, from Storm Drain Labeling to coordinating the Model4Miracles volunteers for the annual fashion show. 
Charisma is the youngest designer of Teens Go Green and has created trash fashion outfits since she was 4! She now has her own line, CharismaLand, made of upcycled whimsical pieces!
Alex co-founded Teens Go Green with Elizabeth in 2008, and has used his knowledge in sustainability to gain a background in environmental science and policy.
Nina, Anabella, Lorenzo, Gabriella, and Surya Suluh have provided tremendous support over the years with Teens Go Green and Model4Miracles. From creating Trash Fashions to rebuilding the website, their efforts are beyond appreciated. Nina Suluh also supports through her sash making and sewing company, The Regal Needle.
Amanda and Sandi Ng have raised thousands of dollars for Children's Miracle Network Hospitals through quarter auctions, spaghetti nights, and more. They also create the gift bags and materials for Model4Miracles and the Miracle Supermodels. Amanda has also created incredible trash fashion pieces for Teens Go Green's line made from popcorn bags to Starbucks cups.
Gina, Logan, and Eileen Wilson have been tremendous supporters of Model4Miracles raising thousands of dollars for Children's Miracle Network Hospitals, in addition to setting up the event, having materials every year for the stage, and even making eco-hair bows out of newspaper for Teens Go Green.
When I started Teens Go Green in 2008, one of...
Read More
How to Make Flying Just a Little More Sustainable One...
Read More
Verde – Refill Store Shopping Haul I remember whenever I...
Read More
Cluttered Closet Clean-Out If anyone's seen my room, they know...
Read More
Why the Reusable Water Bottle Reigns Supreme As you may...
Read More